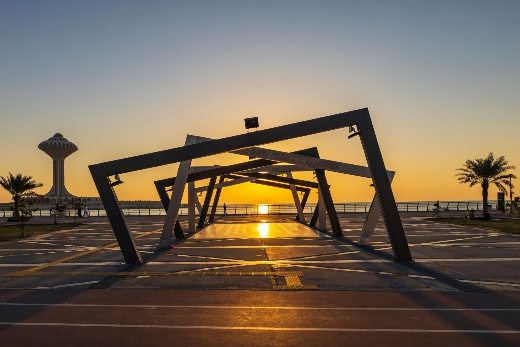 Being responsible toward the communities and society in which it operates, the company upholds with utmost sincerity
Abdulmohsen Al Tamimi Contracting is one of the reputable diversified contracting companies in the Kingdom, with specialized construction expertise in diverse sectors including Civil, Infrastructure, Oil & Gas, Aviation, Logistics, and multiple other sectors.
Founded in the 1958s and headquartered in Khobar, with several branches across the Kingdom like Riyadh, Abqaiq and Haradh, Tamimi is primarily involved in bidding and constructing large heavy civil, mechanical, electrical, telecommunication & other specialized types of construction and has been an active participant in a multitude of development projects across the Kingdom ever since its inception.
The diversified business group derives majority of its revenues from the projects it executes for most of major companies, especially Saudi Aramco, and is fast expanding horizons through cutting edge technology, innovation, digitalization of processes, and diversification into other sectors.
A closely knit family of over 3000 highly qualified professionals, motivated and coordinated towards achieving results, Tamimi is committed to delivering beyond customer expectations, creating excellence in projects through highest levels of quality and safety.
A special focus remains on continuous development of the workforce at Tamimi. Specialized training and development programs are in place to strengthen and enhance the employees' technical as well as interpersonal skills, thus enabling strong career progression as well as making them ready to meet future industrial challenges.
Besides developing strong, profitable, and sustainable business, corporate social responsibility has always been among the guiding values of Tamimi. As the company builds on its belief of being responsible toward the communities and societies in which it operates in, the company upholds with utmost sincerity, the promise to its shareholders of building socially responsible business.
Download Company Profile
Aligned with
the Kingdom's Aspirations
IKTVA

In the truest spirit of a conscientious local enterprise, we realize the importance of contributing to the nation's development through its primary resource – the people the local content.
Towards that end we have kept open our doors to our fellow citizens providing opportunities of employment across the entire organization and across all functions.
We have been a proactive supporter of Saudi Aramco's IKTVA program promoting local value addition and employment of Saudi's, which has exceeded the IKTVA and Saudization targets year after year.
Our goal is to make Saudi nationals and local procurement the engine of our growth and sustainability.